OpenEMS is a modular platform for energy management applications. It was developed around the requirements of controlling, monitoring and integrating energy storage systems together with renewable energy sources and complementary devices and services.
OpenEMS supports a wide range and steadily growing number of devices. It also provides a number of advanced algorithms that integrate and optimize these devices.
The OpenEMS Association e.V. is the organizing institution around the OpenEMS project. It is organized as a non-profit NGO. To transparently show the level of integration of devices and services in OpenEMS, the OpenEMS Association grants the OpenEMS Ready awards in three levels:
OpenEMS Ready Basic for Devices and Services that are integrated in OpenEMS
OpenEMS Ready Silver for Ready Basic + the Manufactorer/Service Provider being a Member of the OpenEMS Association e.V.
OpenEMS Ready Gold for Ready Silver + Integration developed and supported by the Manufacturer/Service Provider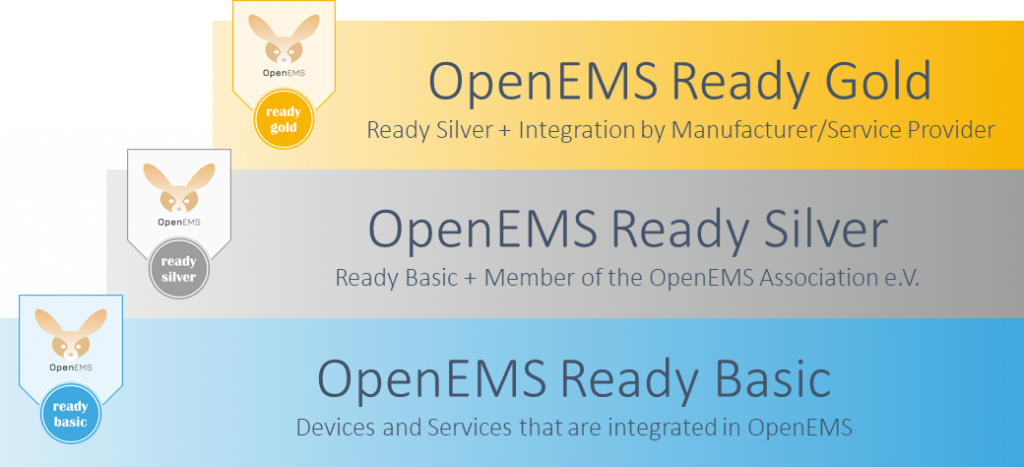 The number of Devices and Services being awarded with OpenEMS Ready show the quality and depth of energy system integration possible with OpenEMS: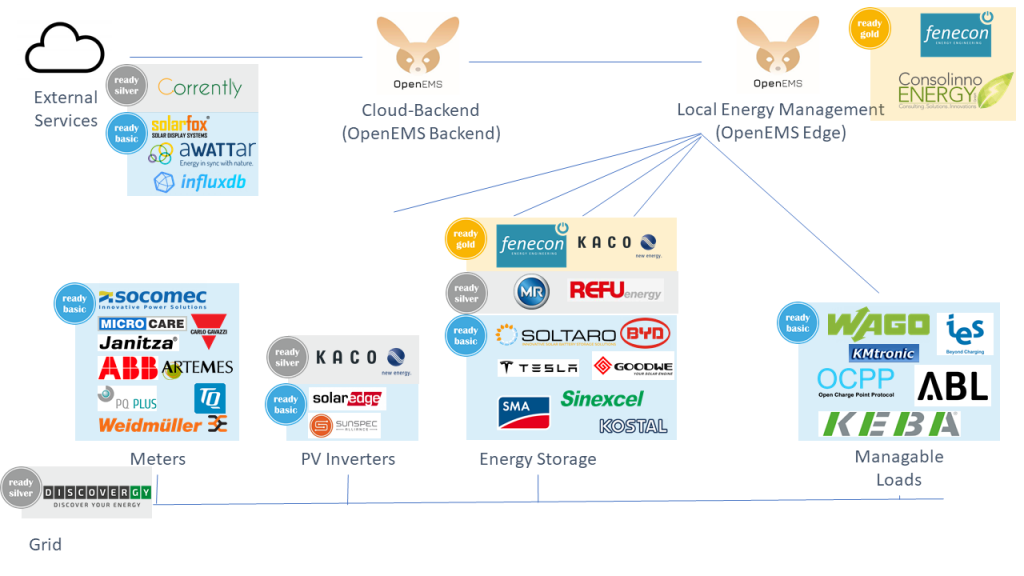 Find more information on the integration in the following list.
Energy Management Systems
Energy Storage Systems
Batteries
Solar and Battery Inverters
Electric Vehicle Charging Stations
Inputs & Outputs
Energy Meters
Time-Of-Use Electricity Tariffs
Data services & exchange