On 16th November 2021 the OpenEMS Conference 2021 will take place.
You will be able to follow the presentations online and for free. While part of the conference will be in German language, we have a strong focus on English language presentations as well, this year.

We are happy to announce that our yearly OpenEMS Conference will take place on November 16th.

For the first time, there will also be an english track, which will run parallel to the german presentations.
The event is open to everyone and participation is free of charge. All you need to register is your e-mail address.

Meeting agenda:
1 PM: Start of the conference

1:00 – 1:10 PM: Opening and welcome words

1:15 – 1:30 PM: Introduction of our new members

1:30 – 3:00 PM: Presentations in English and German language

3:00 – 3:15 PM: Break

3:15 – 4:45 PM: Presentations in English and German language

4:45 – 4:55 PM: OpenEMS Ready certificates and OpenEMS map

4:55 – 5:00 PM: Closing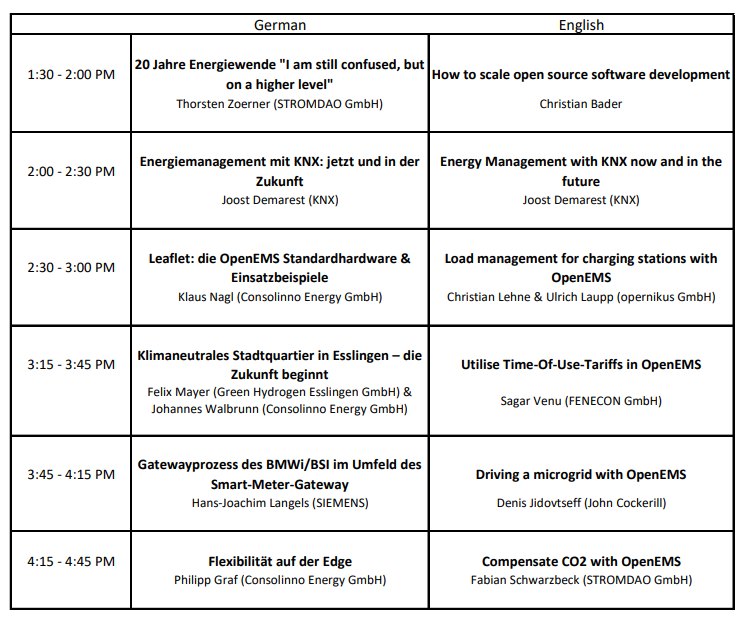 as of November 10, 2021